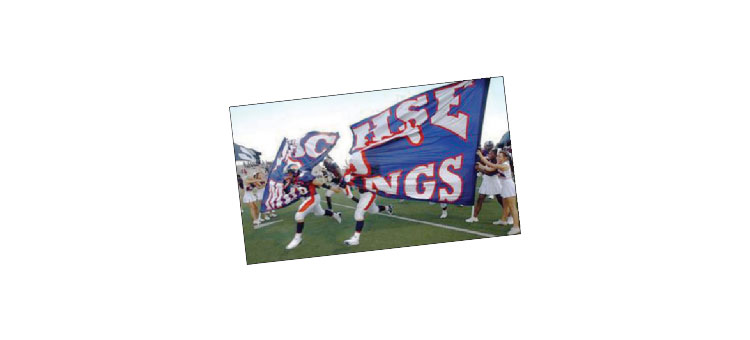 Product Pricing
Item No.
Size
PRICE EACH PER BANNER SET
Qty. 1-11
Qty. 12-23
Qty. 24+
BA310
10' x 3'
$150.00
$147.00
$144.00
BA410
10' x 4'
$200.00
$196.00
$192.00
BA510
10' x 5'
$250.00
$245.00
$240.00
BA312
12' x 3'
$180.00
$176.00
$172.00
BA412
12' x 4'
$240.00
$235.00
$230.00
BA512
12' x 5'
$300.00
$294.00
$288.00
Product Description
Break-Away banners (also known as run through banners) are two banner halves attached with velcro hook & loop fastener. Break-Away banners pull apart as the team makes its way onto the field. Reusable by simply reattaching the sections at the velcro hook & loop seams. Each banner is digitally printed on 13 oz. heavy-duty weatherproof outdoor vinyl using waterproof inks and finished with heat sealed hems and 4" pole pockets on each side standard.
Product Details
If quantity banners are not identical, $10 setup fee per additional design.
Call for custom sizes.