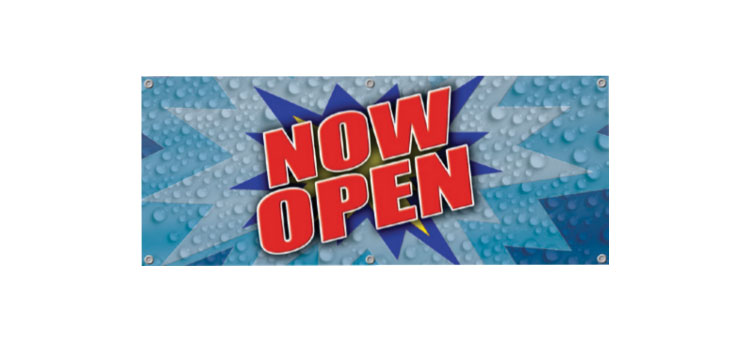 Product Pricing
| | | |
| --- | --- | --- |
| Item No. | Size | Price |
| FT305FC | 3" x 5" | $37.50 |
| FT306FC | 3" x 6" | $45.00 |
| FT307FC | 3" x 7" | $52.50 |
| FT308FC | 3" x 8" | $60.00 |
| FT309FC | 3" x 9" | $67.50 |
| FT310FC | 3" x 10" | $75.00 |
| FT311FC | 3" x 11" | $82.50 |
| FT312FC | 3" x 12" | $90.00 |
| FT404FC | 4" x 4" | $40.00 |
| FT405FC | 4" x 5" | $50.00 |
| FT406FC | 4" x 6" | $60.00 |
| FT407FC | 4" x 7" | $70.00 |
| FT408FC | 4" x 8" | $80.00 |
| FT409FC | 4" x 9" | $90.00 |
| FT410FC | 4" x 10" | $100.00 |
| FT411FC | 4" x 11" | $110.00 |
| FT412FC | 4" x 12" | $120.00 |
| FT506FC | 5" x 6" | $75.00 |
| FT507FC | 5" x 7" | $87.50 |
| FT508FC | 5" x 8" | $100.00 |
| FT509FC | 5" x 9" | $112.50 |
| FT510FC | 5" x 10" | $125.00 |
| FT511FC | 5" x 11" | $137.50 |
| FT512FC | 5" x 12" | $150.00 |
Product Description
The durability of our reinforced 13oz scrim banners are perfect for outdoor use and the print quality is so sharp they also work well indoors. The popular sizes listed on this page are priced afordably. You can't get more marketing bang for your buck than with this product.
Product Details
Fast-Track Vinyl Banners
- heavy-duty quality 13 oz. banner vinyl
- 1000 denier (scrim count) - gives the vinyl its strength
- printed single-sided in vibrant full color with weatherproof inks
- tear-resistant and waterproof
- no set up fees (print-ready digital artwork must be provided)
- fast-track production time
- finished with heat-welded hems and metal grommets in the
corners and spaced along the edges every 2-3 feet
Save BIG on Popular Sizes!
New Lower Prices for 2015!